School Student Ticket Berlin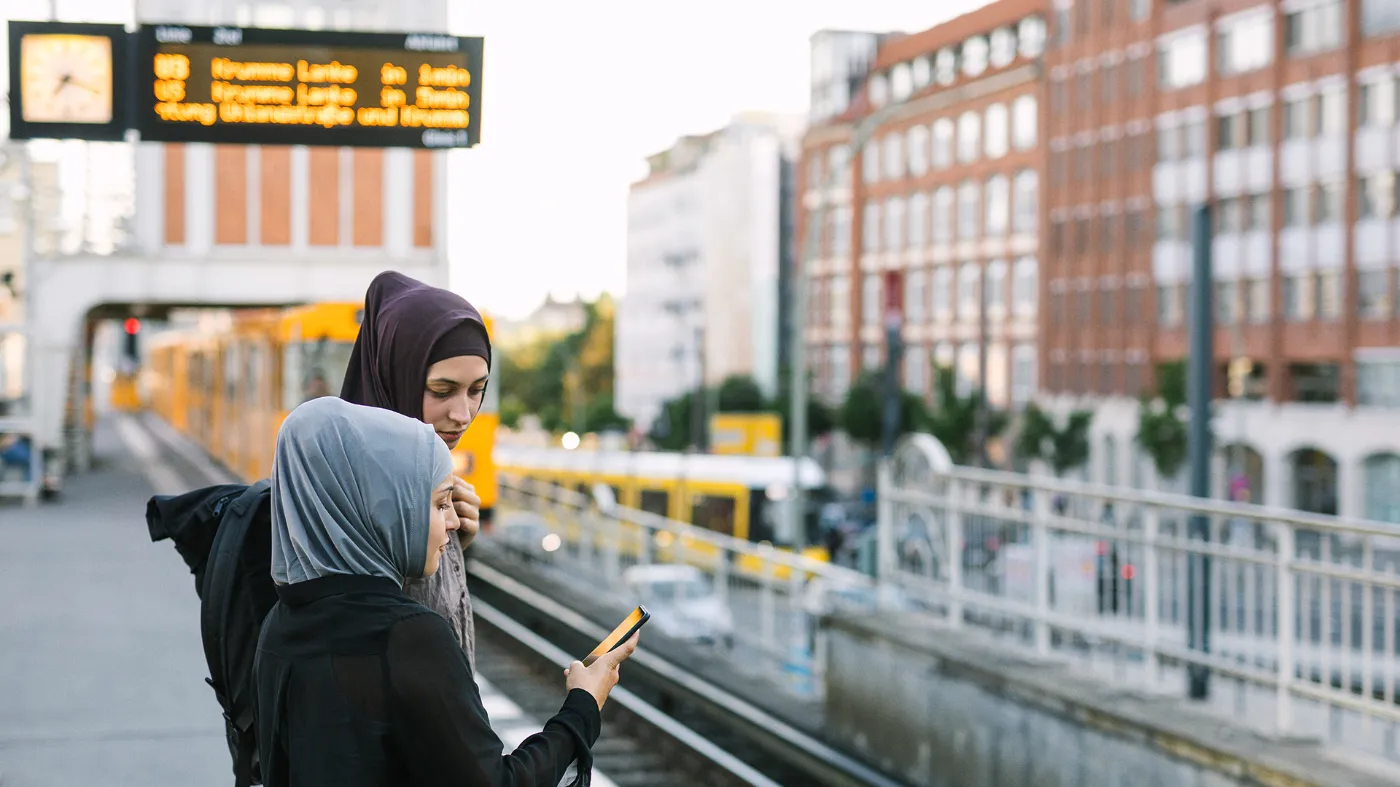 Sign up for a subscription by September 10th and take advantage of our vacation discount.
Take 1 adult and up to 3 children under 14 years of age with you free of charge for the whole day in your subscription's tariff zone. The promotion is valid for all BVG subscriptions from 09.-24.10.2021: VBB-Eco-Ticket, 10am Ticket, VBB trainee Ticket, 65plus subscription, school student Ticket and Corporate Ticket.
Pricing Table
Monthly Payment
Yearly Payment

Zone

AB
free
free
For trips within the city limits

With a ticket for fare zone AB, you can travel within the Berlin city center up to and including the S-Bahn ring (zone A), as well as outside the S-Bahn ring up to the city limits (zone B).
Scroll horizontally or use the arrow keys ← →
Free use of public transport for school students with student ID 1
Free bike transportation
Financial compensation is provided by the state of Berlin
Requirement
The school student ticket can only be applied for online.

A passport photo and a copy of the student ID 1 are required.

Students who live in Berlin but go to school in Brandenburg must also upload a certificate of registration with a Berlin registration address.
Travel validity
Tariff zone Berlin AB

Personal ticket for all Berlin school students with student ID I

Unlimited travel in the indicated fare zone
Please note: for occasional trips to Berlin C an extension ticket is required
Validity period
As long as the conditions are fulfilled according to the validity of the card up to 4 years; at the latest, however, until 16 years of age

After the student's 16th birthday, proof must be provided that the prerequisites for use continue to exist
Free to take along
Children under 6 years of age

Hand luggage, strollers, wheelchairs and other orthopedic aids, e.g., walking aids

1 dog Monthly ticket

1 bicycle