VBB Eco-Ticket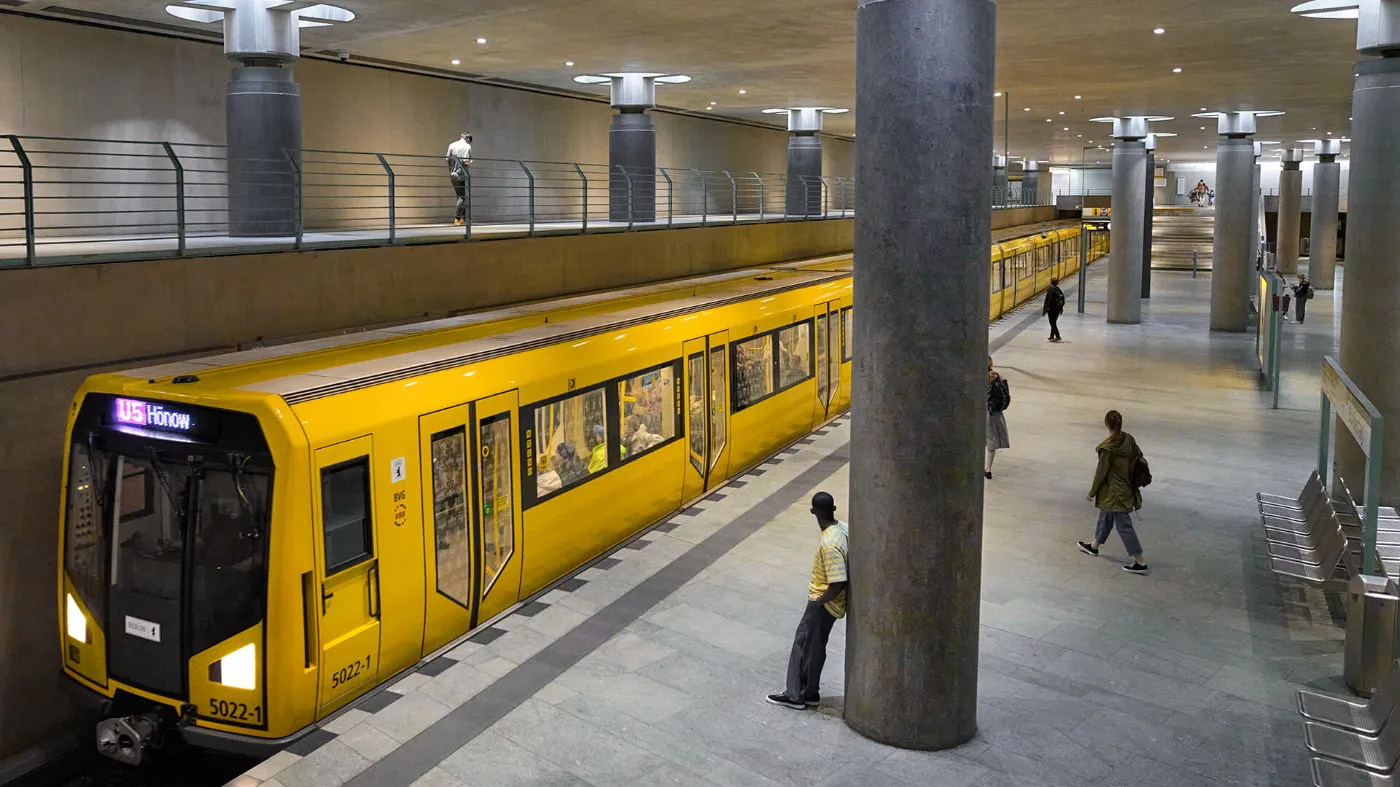 Pricing Table
Monthly Payment
Yearly Payment

Zone

AB
761,00 €mthly 63,42 €
728,00 €

Zone

BC
822,00 €mthly 68,50 €
807,00 €

Zone

ABC
1.008,00 €mthly 84,00 €
978,00 €

Zone

ABC

+ 1 District

1.422,00 €mthly 118,50 €
1.379,40 €

Zone

ABC

+ 2 Districts

1.767,00 €mthly 147,25 €
1.714,00 €

Entire VBB Network

2.136,00 €mthly 178,00 €
2.072,00 €
For trips within the city limits

With a ticket for fare zone AB, you can travel within the Berlin city center up to and including the S-Bahn ring (zone A), as well as outside the S-Bahn ring up to the city limits (zone B).

For trips outside the S-Bahn ring

Subarea Berlin B: Outside the S-Bahn (urban rail) ring, up to the city boundary. Subarea Berlin C: Greater Berlin area (approx. 15 km around the city of Berlin), including the city of Potsdam.

For trips in Berlin and the surrounding area

A ticket of the fare zone ABC is valid for the entire Berlin city area (inside and outside the S-Bahn ring) as well as in the area surrounding Berlin, including the city of Potsdam.
Scroll horizontally or use the arrow keys ← →
Save up to 304 € (with 1x annual debit compared to buying 12 monthly tickets)
Transferable among friends and family
On weekends and holidays 1 adult and 3 children up to 14 years old may accompany you free of charge
Travel validity
Tariff zones Berlin AB, BC or ABC, optionally with 1 or 2 additional rural districts
unlimited trips within the indicated fare zone
Validity period
Each segment is valid from the last calendar day of the preceding month at 12 a.m. to the first calendar day of the following month at midnight
Free to take along
Children under 6 years of age

Hand luggage, buggies, wheelchairs and other orthopedic aids, e.g., walking aids

1 dog

Plus up to four persons (but only one older than 14 years of age), Mon-Fri from 8 pm until 3 am on the next day, all day Sat, Sun, public holidays, and on 24/12 & 31/12
Notice for customers
If you have a VBB-Eco Ticket, you can regularly enjoy discounts and other benefits at attractions and events. Additional information is available every month via our BVG customer magazine.