Your BVG Lost and Found
We find (almost) everything for you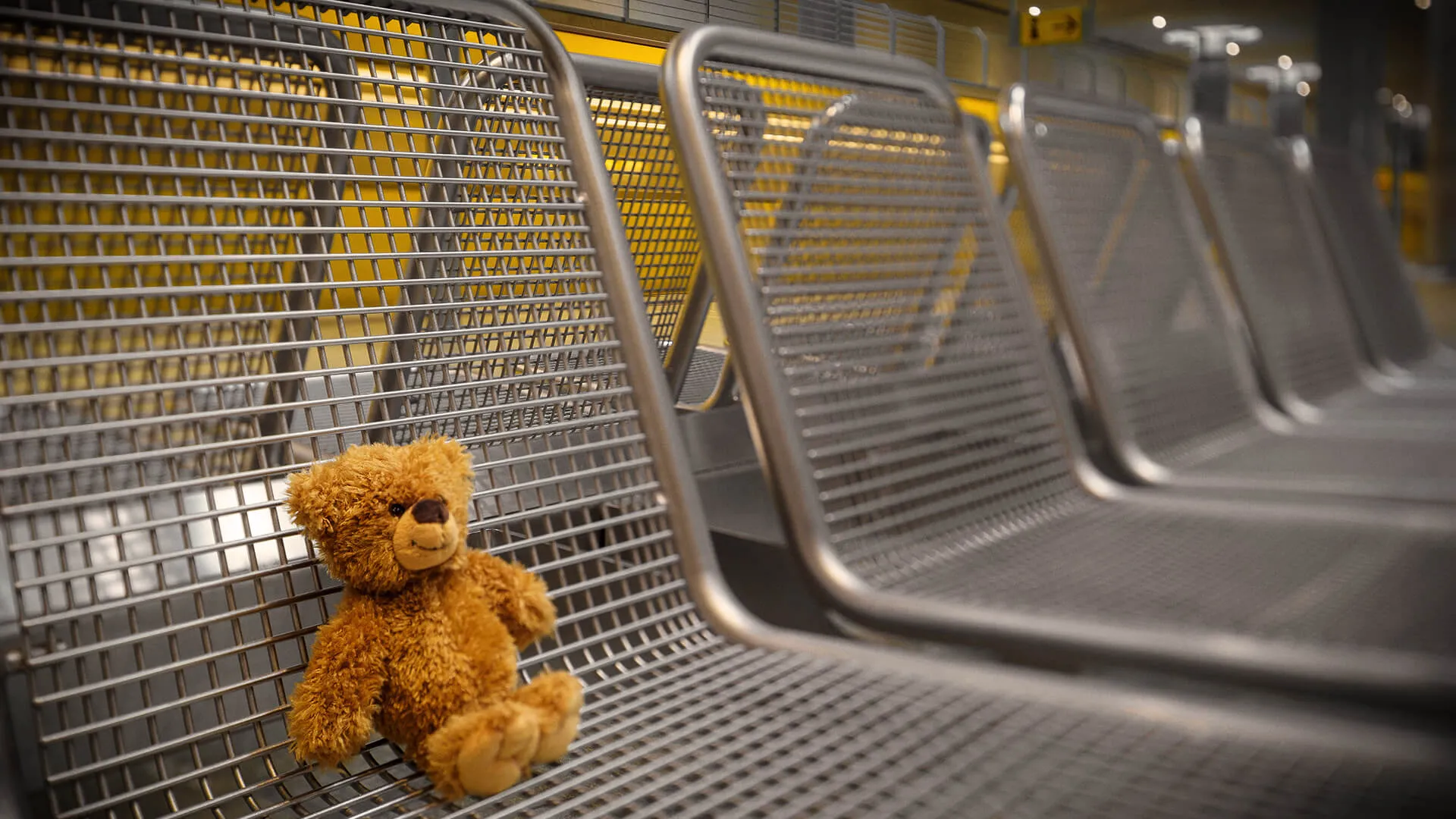 Whether purse, jewelry, or backpack – losing something that's important to you sucks. It's even more annoying when you don't know what to do. Fortunately, we have all the important information you need concerning lost items and our lost and found office here!
Here's how it works:
For any lost items, you may fill out an online lost items report directly. Simply describe your lost item as accurately as possible and we will inform you via e-mail if there is a match.

If desired, your lost and found request can remain active for several weeks and thus also cover lost and found items that are turned in at a later date. Bulk lost and found items (including: umbrellas, gloves, hats, scarves) are not maintained electronically. You can only ask for these items at the lost and found office in person.
Contact
Address
Fundbüro BVG
Rudolfstr. 1-8
10245  Berlin-Friedrichshain
Opening hours
Monday

9:00 am - 5:00 pm

Tuesday

9:00 am - 5:00 pm

Thursday

9:00 am - 5:00 pm

Friday

9:00 am - 5:00 pm
The most important questions & answers regarding our lost and found office
How do I search the online lost and found office?
In our lost and found database, you can first narrow down your search by date and select a category. Then, describe the lost item and press the "Start search" button. Now you can choose from the search results or narrow them down further by entering a keyword. To get more detailed information on individual search results, simply click on them.
Do I have to pay for the return of my lost items?
No, you will receive your lost property back free of charge, of course.
How can I get my belongings back if I can't pick them up in person?
You can authorize someone else to pick it up. We do not offer shipping of lost items.
How long are lost and found items kept and what happens afterwards?
Lost items are stored for a maximum of 6 weeks in the BVG lost and found office. After this period has expired, the items are either destroyed or put up for auction. This is done quarterly by the Ulrich Baier Auction House.
What happens to ID cards / personal documents after the retention period expires?
These are returned to the issuing authorities.
What happens to found EC or credit cards, PAYBACK cards, membership cards, etc. after the retention period has expired?
These are destroyed in accordance with data protection regulations once the retention period has expired.
How can I verify my ownership of a key, and what happens to keys after the retention period?
Verification can be determined by providing a duplicate key or any serial numbers that may exist. Keys are destroyed after the retention period has expired.
Which lost items are not kept?
Things that have obviously been thrown away e.g. car batteries, open paint or bulky waste.

Perishable food items, as there is no way to store them properly.

Heavily soiled and odorous items.
Can video recordings be accessed to see who took my lost belongings?
Requests to secure video recordings can only be made by contacting the police. The recordings are stored for 48 hours and then automatically overwritten - if they are not specifically requested by the police.
What other lost and found offices are there in Berlin?
You can find more lost and found offices on the city of Berlin's website.