Bicycle monthly ticket
Pricing Table
Reduced6-14 years of age
Regular rate

Zone

AB
12,00 €

Zone

ABC
15,00 €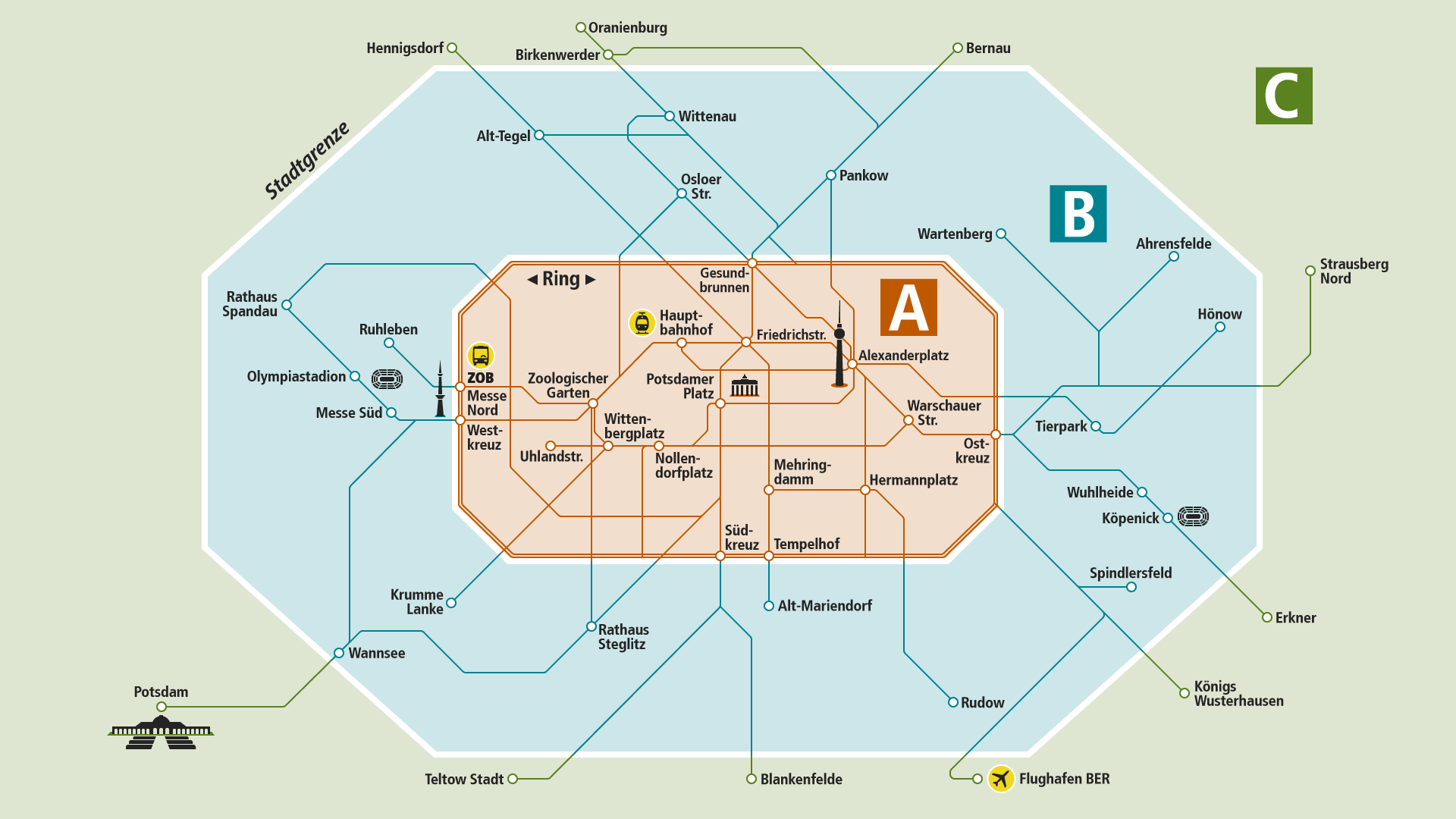 For trips within the city limits
Berlin A: Berliner Innenstadt bis einschließlich S-Bahn-Ring
Berlin B: Außerhalb des S-Bahn-Rings bis zur Stadtgrenze
Berlin C: Berliner Umland (zirka 15 km um das Land Berlin) einschließlich der Stadt Potsdam und Flughafen BER
Travel validity
Fare zone Berlin AB, BC, ABC

Unlimited
Validity period
From any day until midnight of the last day printed on the ticket
Transferability
The Monthly ticket for bicycles is transferable; however, it is valid together with a valid VBB ticket.
Additional prices
Notice regarding bicycle transportation
Bicycles can be taken on S-Bahn and U-Bahn trains, on DB regional trains and on streetcars in the designated carriages, provided that enough space if available (if necessary, the staff will determine whether or not there is space). If space is limited, wheelchair users and baby carriages have priority. There is no ultimate entitlement to travel with a bicycle. Furthermore, bicycles are not allowed on buses.
Bicycles are defined as:
Two-wheeled single-seater bicycles with or without electric motor

Two-wheeled bicycle-like scooters

Electric kick scooters with a continuous-duty rating of under 500 watts as specified by the German Small Electric Vehicles Ordinance (eKFV) dated 06.06.2019