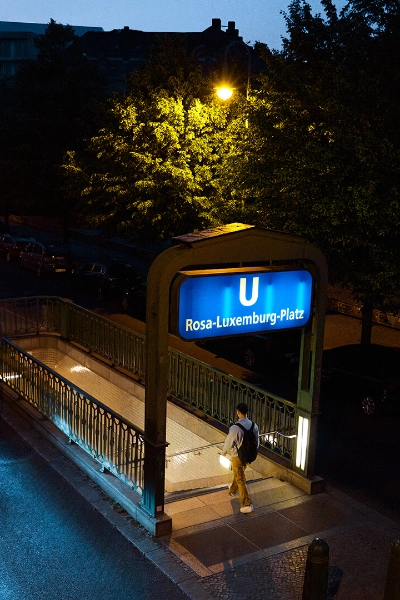 VBB Trainee Ticket
Pricing Table

| | Monthly Payment | Yearly Payment |
| --- | --- | --- |
| Entire VBB Network | 384,00 €mthly 32,00 € | 365,00 € |
For trips in Berlin and the surrounding area

A ticket of the fare zone ABC is valid for the entire Berlin city area (inside and outside the S-Bahn ring) as well as in the area surrounding Berlin, including the city of Potsdam.
Scroll horizontally or use the arrow keys ← →
Valid for the entire VBB network
Requirement
You can only apply for a trainee ticket with a "VBB-Abo Azubi" (in German) proof of entitlement with hologram. You can obtain this certificate from your educational institution.
Your educational institution must be named in the overview under "Educational institutions for the VBB-Abo Azubi".
In addition, you will need a passport photo and a personal document, e.g. your identity card.
Travel validity
In the entire VBB network for any number of journeys by any means of transport
Validity period
12 months by subscription
Free to take along
Children under 6 years of age

Hand luggage, strollers, wheelchairs and other orthopedic aids, e.g., walking aids

1 dog