Berlin Central Bus Station (ZOB)
Arrival, departure, and other important tourist information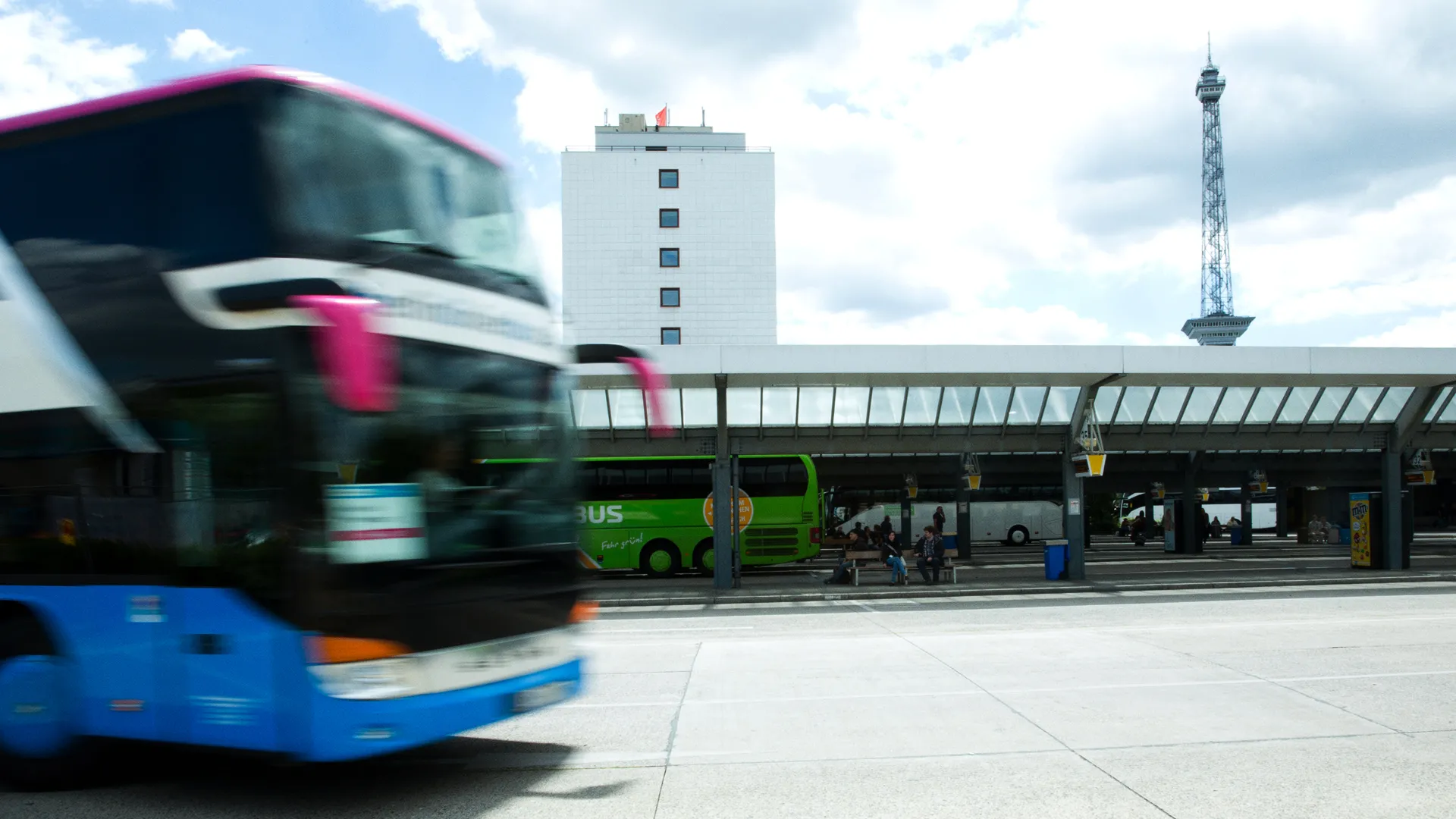 The Berlin Central Bus Station (ZOB) is the capital's hub for national and international bus transportation. It is located in western Berlin, opposite the International Congress Center (ICC), near the Berlin Radio Tower.
Arrival and departure
A map of the area is available on the ZOB website. Please note, however, that renovations are currently underway.

The Central Bus Station (ZOB) is located in the tariff zone B. To continue your travels with public transportation you will need either an AB or BC ticket, depending on your final destination

The nearest suburban train (S-Bahn) station is Messe Nord/ICC and can be found a short walk east of the Central Bus Station. The nearest underground subway (U-Bahn) station is Kaiserdamm and is located north-east of the Central Bus Station. Tickets can be purchased in our BVG apps, at the ticket machine in the ZOB waiting hall, and at ticket machines in the Messe Nord/ICC S-Bahn train station or the Kaiserdamm U-Bahn subway station.
Storage Lockers
Want to explore Berlin without having to worry about schlepping your luggage or other items around with you? Berlin's Central Bus Station offers video-monitored lockers, which cost between 2 and 5 Euros per day, depending on their size.
For more information about offers, stores, and timetables, please visit the ZOB website.