Do you miss being in the office?
The BVG corporate ticket gets you there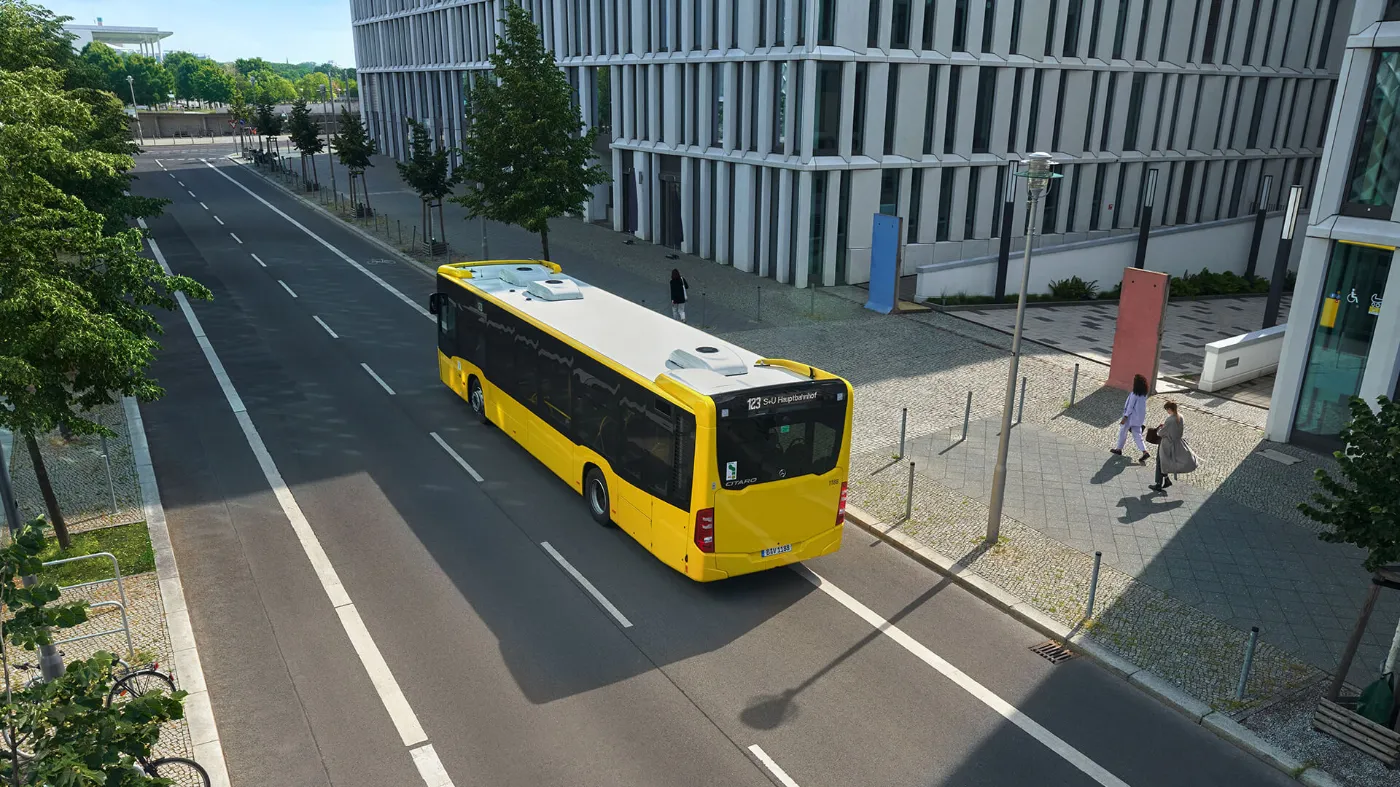 Enjoy a cup of coffee on the way to work in the subway, or close your eyes for a moment on the bus. That's a good way to start the work day. And on weekends or holidays, you can even take your family and friends with you using your BVG corporate ticket. What a great deal!
All benefits at a glance
Never be stuck in traffic again
No endless search for a parking space
Stress-free, comfortable and punctual commute
Super affordable thanks to the employer subsidy and BVG discount
Valid 365 days a year, even when you're off work
One adult and up to three children travel free of charge: Monday to Friday from 8 p.m. to 3 a.m., on weekends and public holidays all day long
Protects the environment and improves safety on our roads
You receive a personalized fahrCard
And it's this simple:
First, your employer signs a corporate ticket framework agreement with us. Once the contract is signed, your employer determines how much they would like to add to your BVG corporate ticket. Depending on the amount of the subsidy, you will also receive a BVG discount of up to €8.

Once the contract is finalized, you can order your ticket by logging into our order portal and submitting the completed application and a photo. Your BVG corporate ticket will then be confirmed by your internal contact person in the corporate ticket administration portal. Your corporate ticket (fahrCard) will then be delivered to your company or to your home, depending on the type of contract.

You already have a BVG subscription? While ordering your BVG corporate ticket via the order portal, you can simply let us know that you wish to cancel your current subscription.

And if you have a subscription from another VBB company? Send them the confirmation of your BVG company ticket order. You can then make use of your special cancellation right.
Take-along policy
Children under 6 years of age are free (for ferries max. 3 children)
One stroller
One dog
Luggage
Wheelchair
Bicycles cannot be taken free of charge
One adult and up to three children (6 to 14 years old): Monday to Friday from 8 p.m. to 3 a.m., on weekends and public holidays and all day on December 24 and 31. The take-along period always ends at 3 a.m. on the following working day
Unlimited validity for main users 365 days a year
The BVG corporate ticket is not transferable